Brisbane Riverfire Festival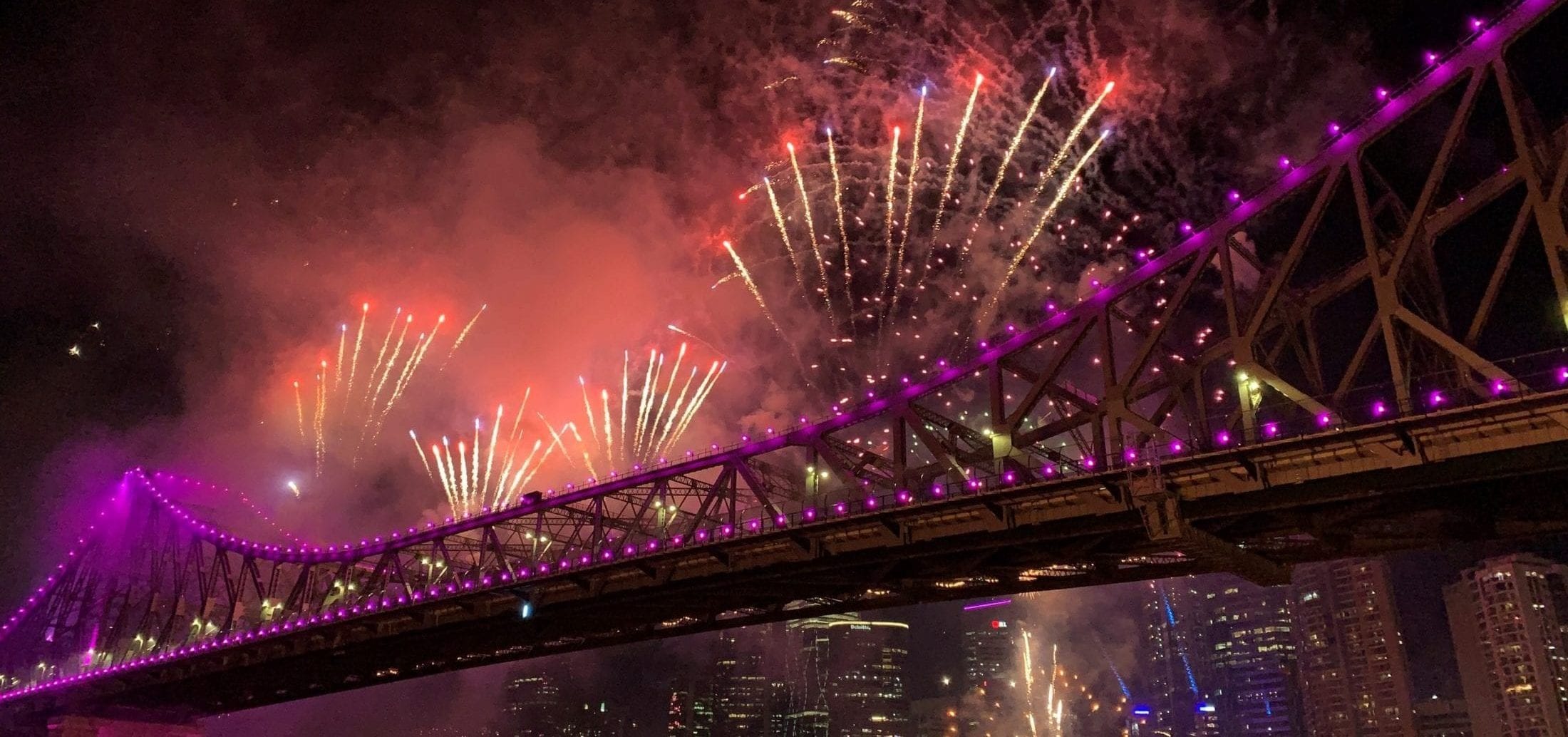 Brisbane Riverfire Festival
With the prime position at the centre of the action, we celebrated another fantastic year at Brisbane Riverfire onboard the opulent Patriot 1. She was booked well in advance, 9-months to be exact, with guests and crew eager for one of South-East Queenslands' biggest annual events. Onboard Patriot 1 with her sleek design and Versace interiors, the river festival of lights was one to remember.
Our charter guests arrived in style to their stunning luxury yacht at Newfarm Powerhouse, welcomed onboard with champagne and a refreshing towelette. With guests settled in and enjoying the 5-star service and beverages, we started our cruise of the stunning Brisbane River towards Southbank- the banks full of people who'd already claimed their spot for the evening's festivities.
The event's catering, crafted by our in-house chef, started with a selection of freshly prepared canapés, followed by a delicious buffet feast. Check out their chosen menu below, or create your own from our selection of menus.
Guests were wowed by the impressive Super Hornet and Globemaster's aerial display overhead as we positioned ourselves in front of the Howard Smith Wharves, with front row seats to the Story Bridge firework display. Then, like clockwork, a show of stunning fireworks lit up the sky, and for 20 minutes, all guests paused for a moment to take it all in.
The party continued with an assortment of decadent desserts and drinks, before cruising along the river taking in the city skyline. We bid our thrilled charter group goodbye as they departed the yacht at Newfarm- and already we can't wait to be back to experience it all again!
With the Riverfire finalé snatched up already for next year, enquire now for Riverfire 2021: [email protected]
#riverfire #brisbanecity #storybridgebrisbane #waterlinecharters #cruiseintrueluxury