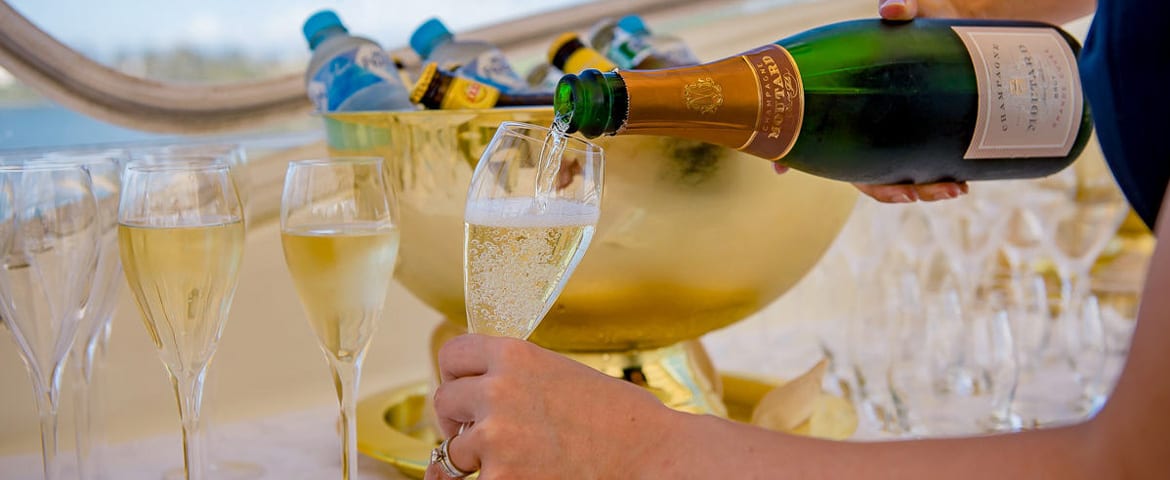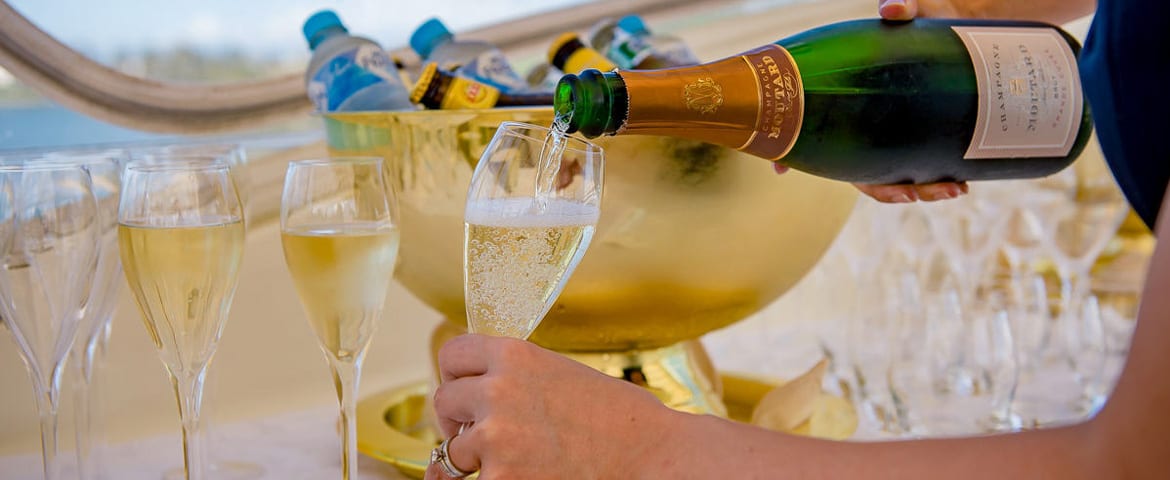 Life's special occasions are made to celebrate, join us on a luxury super yacht for a truly memorable experience to cherish.
Whether you want to celebrate a birthday, anniversary, retirement, mother's and father's days, Christmas, New Years Eve or experience Brisbane Riverfire Festival from the water, Waterline Charters offers a unique celebration, where every details is taken care of.
You name it, we'll help you celebrate it! Whether it's your 40th birthday, golden anniversary or retirement, life's important milestones should be commemorated with friends and loved ones. Why not do it in style on the water aboard a luxury super yacht. Make it a full day on the water or an evening cocktail function dancing under the stars the options are limitless. All Waterline Charters yachts are fully licensed and catered offering you exceptional service from booking to disembarking.
What better way to show the Mother's or Father's in your family how much you appreciate them, than a luxury charter aboard a super yacht. A champagne breakfast cruise, an afternoon adventure or a relaxing dinner charter, gather the family and celebrate with the special people in your life.
Brisbane Riverfire Festival
Join us for Brisbane Riverfire 2019 (Riverfire 2018 is BOOKED) in September aboard the opulent Patriot 1; with her sleek design and Versace interiors this will be a river festival of lights to remember.
Arrive in style to board you stunning luxury yacht at 4.00pm at Newstead Park, then sit back and enjoy the 5-star service, beverages, canapés and buffet as we cruise the stunning Brisbane River. Be amazed by the impressive Super Hornet and Tiger Helicopter aerial display overhead and the stunning fireworks display at 7.00pm from your front row seat! Then party the night away on your luxury super yacht before disembarking at 10.00pm
Download our full  Patriot 1 Brisbane Riverfire 2019 package here.
Enjoy the festive season on the water, whether for a corporate end of year function or a family Christmas party without the hassle, Waterline Charters offers a luxurious charter yacht experience for Christmas. Based in the Gold Coast in November and December Patriot 1, Phoenix One and Atlantic Princess offer Christmas celebration options to suit everyone.
Farewell 2018 and welcome 2019 in true style aboard your luxury super yacht. With 5-star service, catering and beverages you can sit back and relax with your closest friends and family while cruising the waterways and then count down to a new year with stunning fireworks display.
For full package details for New Years Eve 2018 contact us today: [email protected] or +61 427 140 011