Phoenix One $2 Million Refit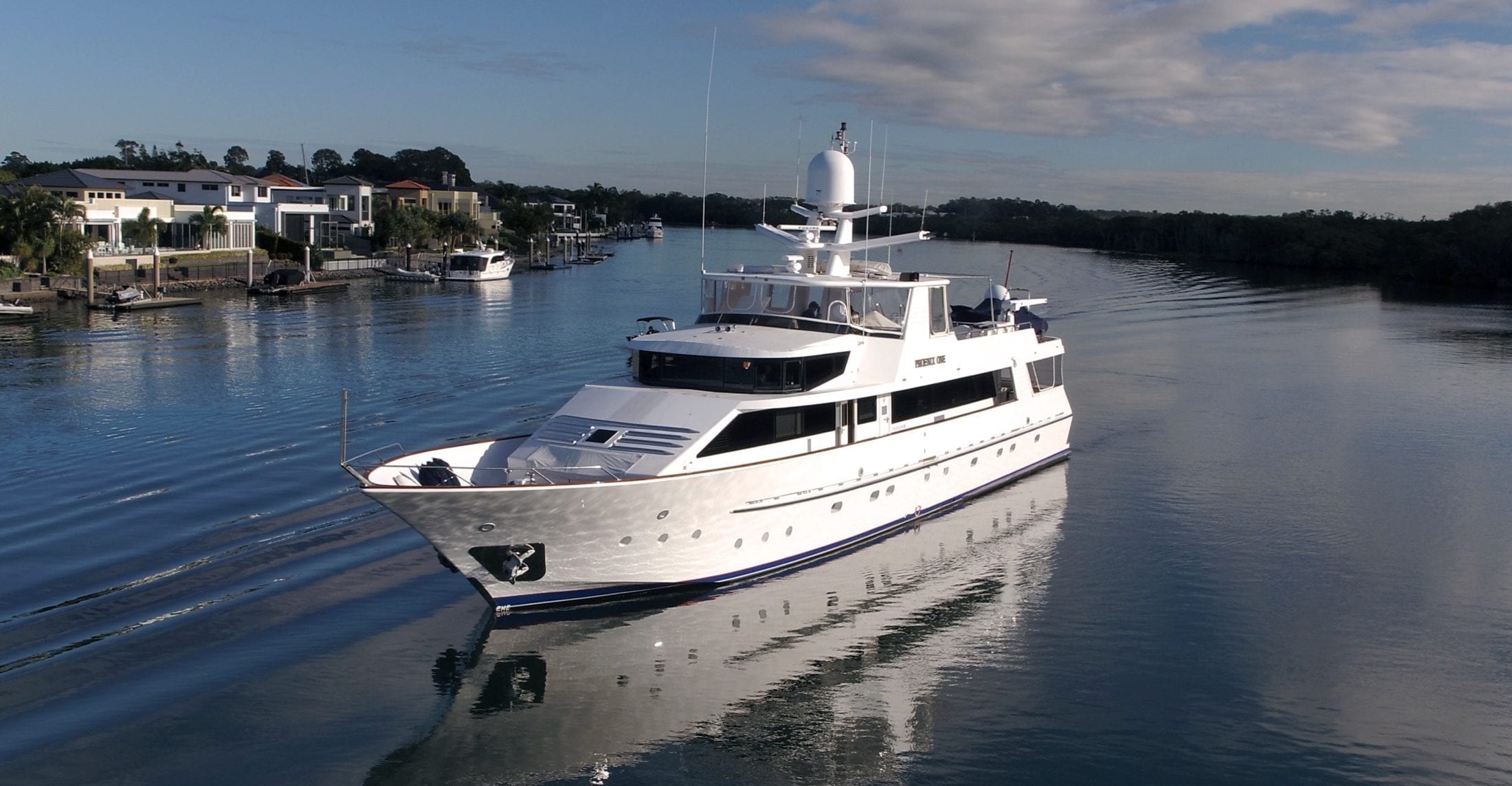 Phoenix One $2Million Refit
Phoenix One has recently completed her three-year, $2 million refit programme at Gold Coast City Marina and is preparing to head North. The extensive refit has seen upgrades and modifications to nearly every part of the vessel including; air handlers, air conditioning, generators, engine rebuild, refrigeration, hull plating, replaced piping, galley equipment, new mid deck windows, audio visual equipment, tankage, water makers, electric hydraulics, engine room ventilation and a complete new interior look.
Vessel Master, Matthew Smith says, "Phoenix One is a beautiful, classic vessel and the money has been well spent to retain the quality of the yacht. She is now well up to standard and capable for the itineraries we have planned."
The inspiration behind the new interiors by Toni Packer have given Phoenix One a boutique style. "I wanted to work with the bones of the yacht, she is a classic beauty so I have chosen fabrics to be aesthetic yet practical to suit all locations she travels to. The linens, timbers and colours tie in beautifully and the quirky prints and contrasting textiles give a fresh, more modern look."
Phoenix One is a classic superyacht design, built from famed Italian Yacht Designers Benetti and now perfectly fitted to cope with the high ambient temperatures in our favourite far North cruising grounds. James Humphreys, Waterline Charters Operations Manager says "the recent refit programme executed over three separate hard-stand periods was a long time in the planning to complete the extensive works required to update and increase the value of the vessel. The result allows us to better deliver the exceptional experience and service our clients expect."
"This project wouldn't have been possible without the exceptional skill base available here in the Gold Coast and tireless efforts the 500+ people involved over the last three years." Special thanks to Gold Coast City Marina, Project Manager Brent James, designer Toni Packer, Marine Engineering Consultants, Sweep Marine, iCool Refrigeration, Extreme Marine and too many more to name.
#phoenixone #luxurycharteryacht #goldcoastcitymarina