Princess V Crew
Our crew are selected for their experience, unique skills and personable character. They are passionate about what they do and offer you friendly, professional service.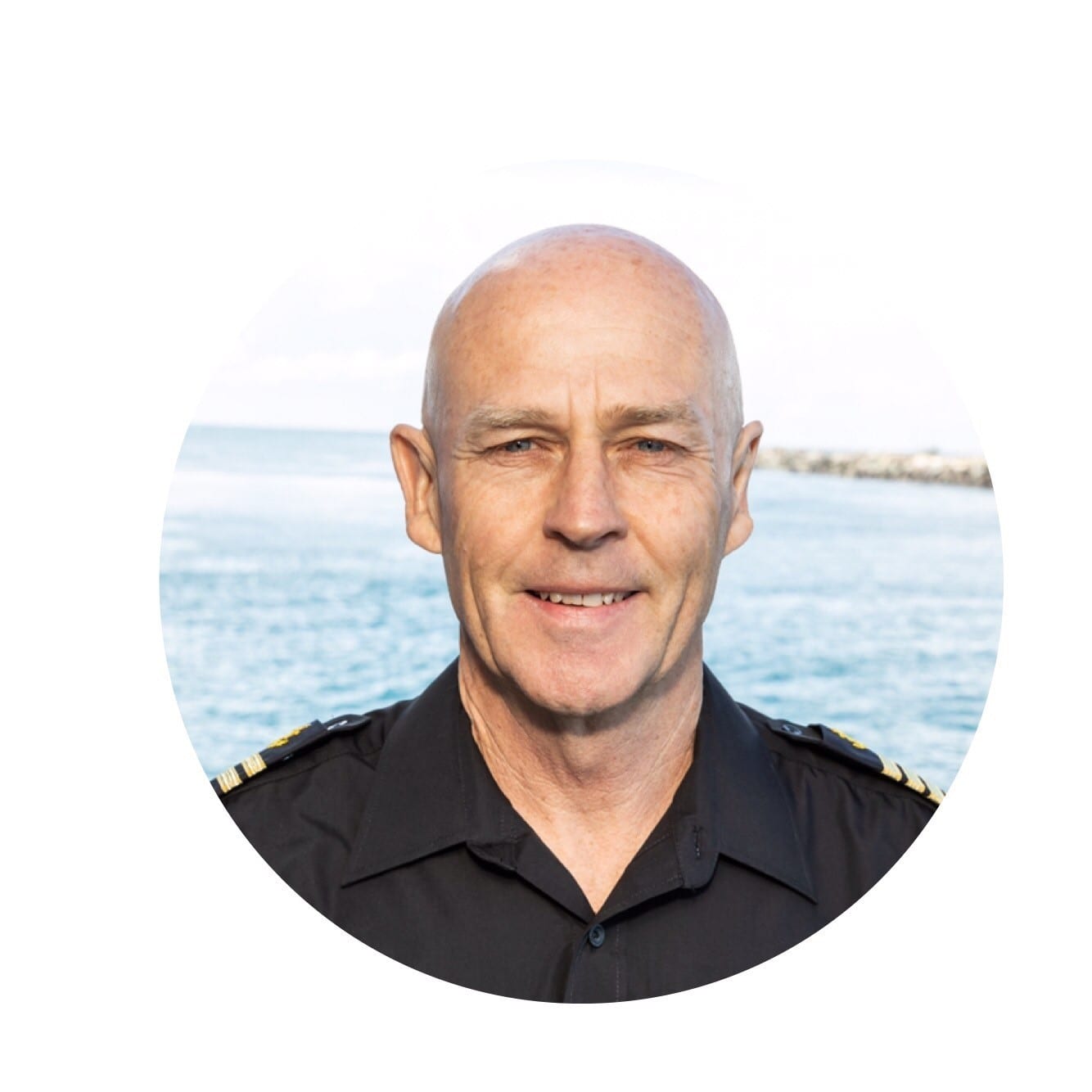 Duncan joined the Waterline Charters family in April 2019 with the acquisition of Princess V and has been at the helm for over 4 years. He has enjoyed many years on the Eastern seaboard of Australia and especially the Great Barrier Reef. Now settled in Brisbane, he enjoys the opportunity to charter in his home region each Summer before heading North to showcase some of Australia's most stunning marine playgrounds to guests.
Phil joins the Waterline Charters family with an impressive background in the Australian Charter Yacht industry. His love of the ocean stems from his childhood on the water with his family, and he will happily have you out on the water enjoying snorkelling, fishing or Stand Up Paddle boarding.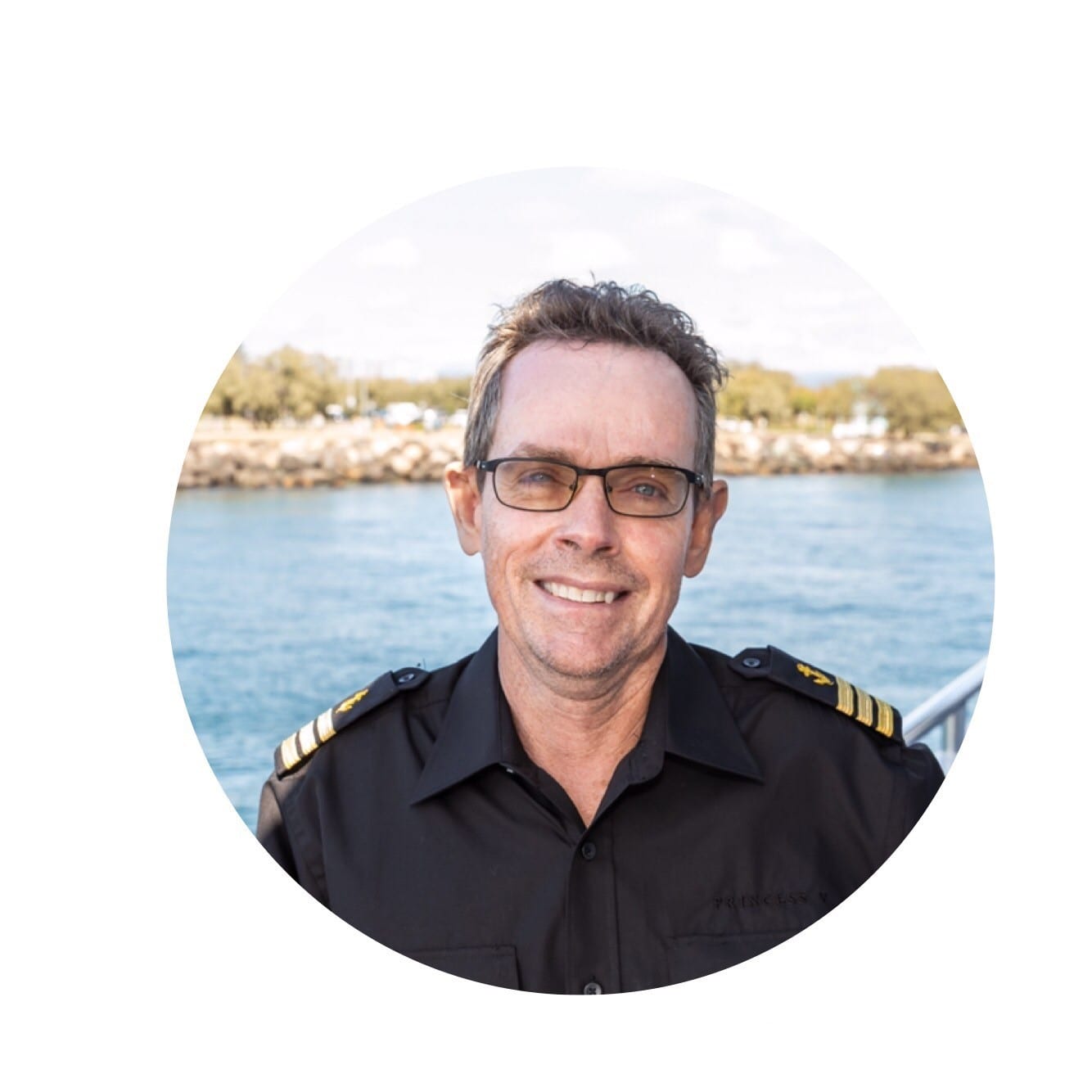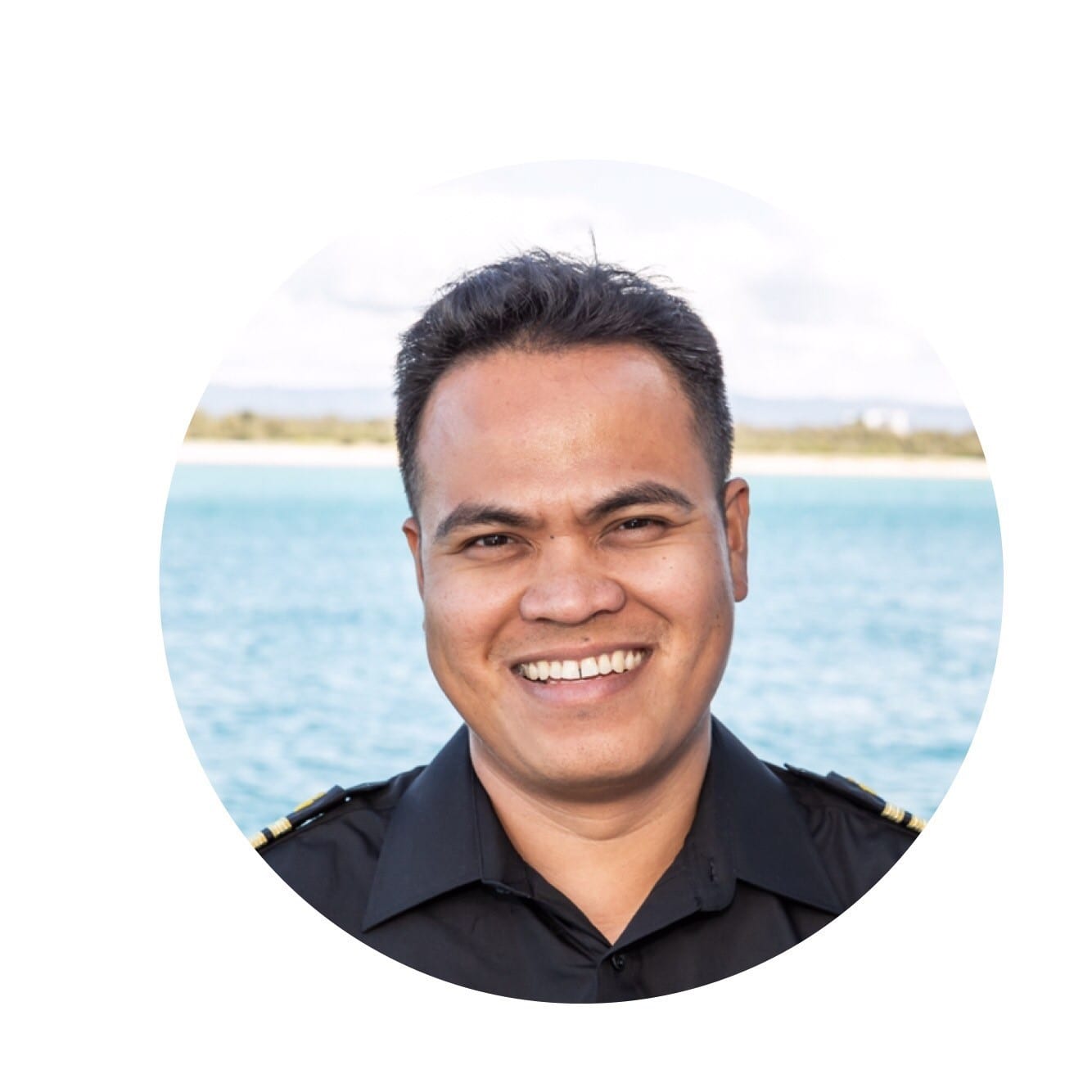 CHIEF ENGINEER | PRINCESS V
Originally from the Philippines, Ricky has been the Chief Engineer on Princess V for 5 years. With a Marine Engine Driver Class 1 certification Ricky is often behind the scenes ensuring that Princess V is operating smoothly. When he's not on the water Ricky travels home to the Philippines to spend time with his wife and children.
Ryan has worked on an impressive selection of Superyachts during his career and joins Princess V with an exceptional ability to create mouth watering menus to cater to all tastes. Ryan thrives on creating decadent menus from scratch with fresh seasonal produce.
When he's not aboard Princess V cooking up a storm he manages accomplished music artists from his home-base in Atherton.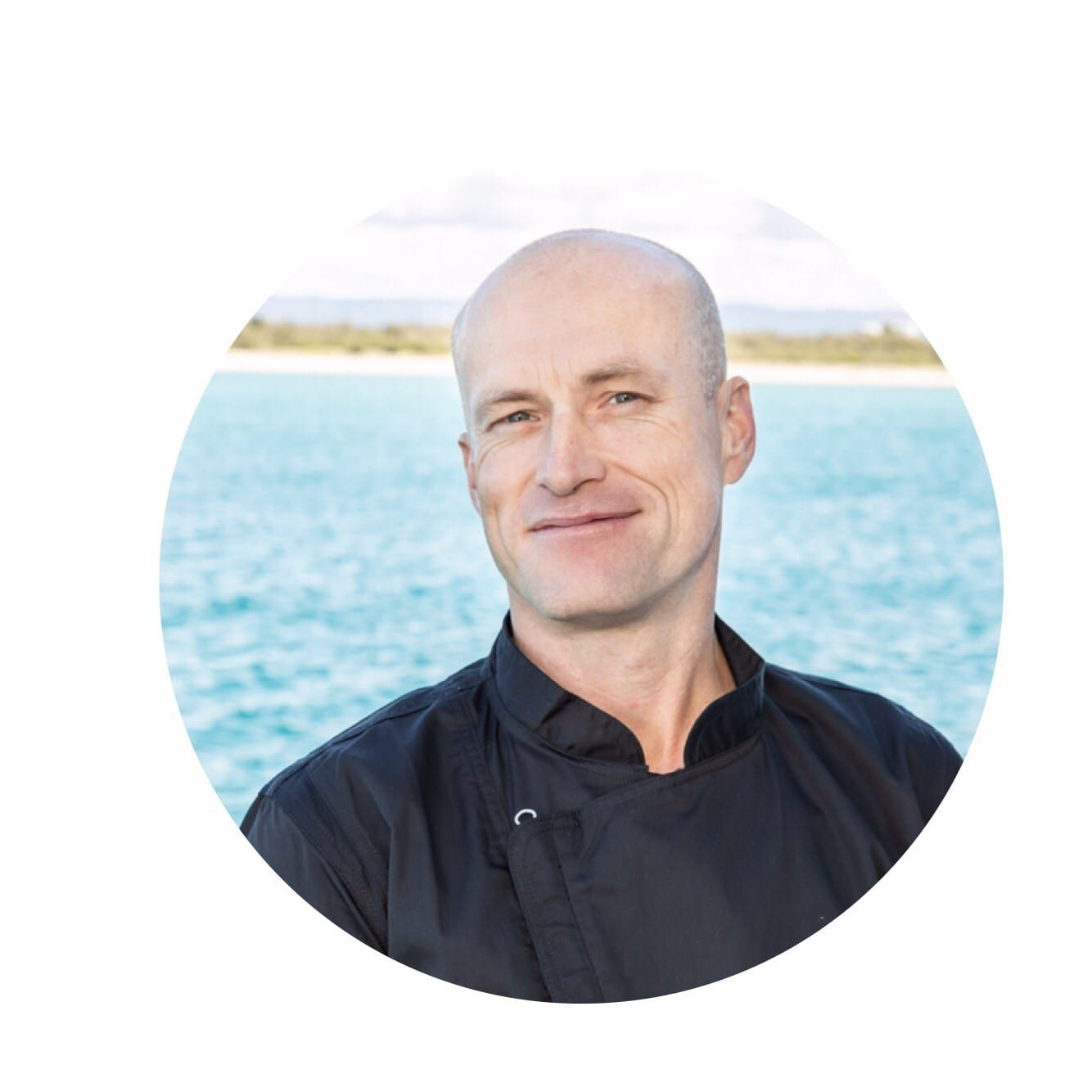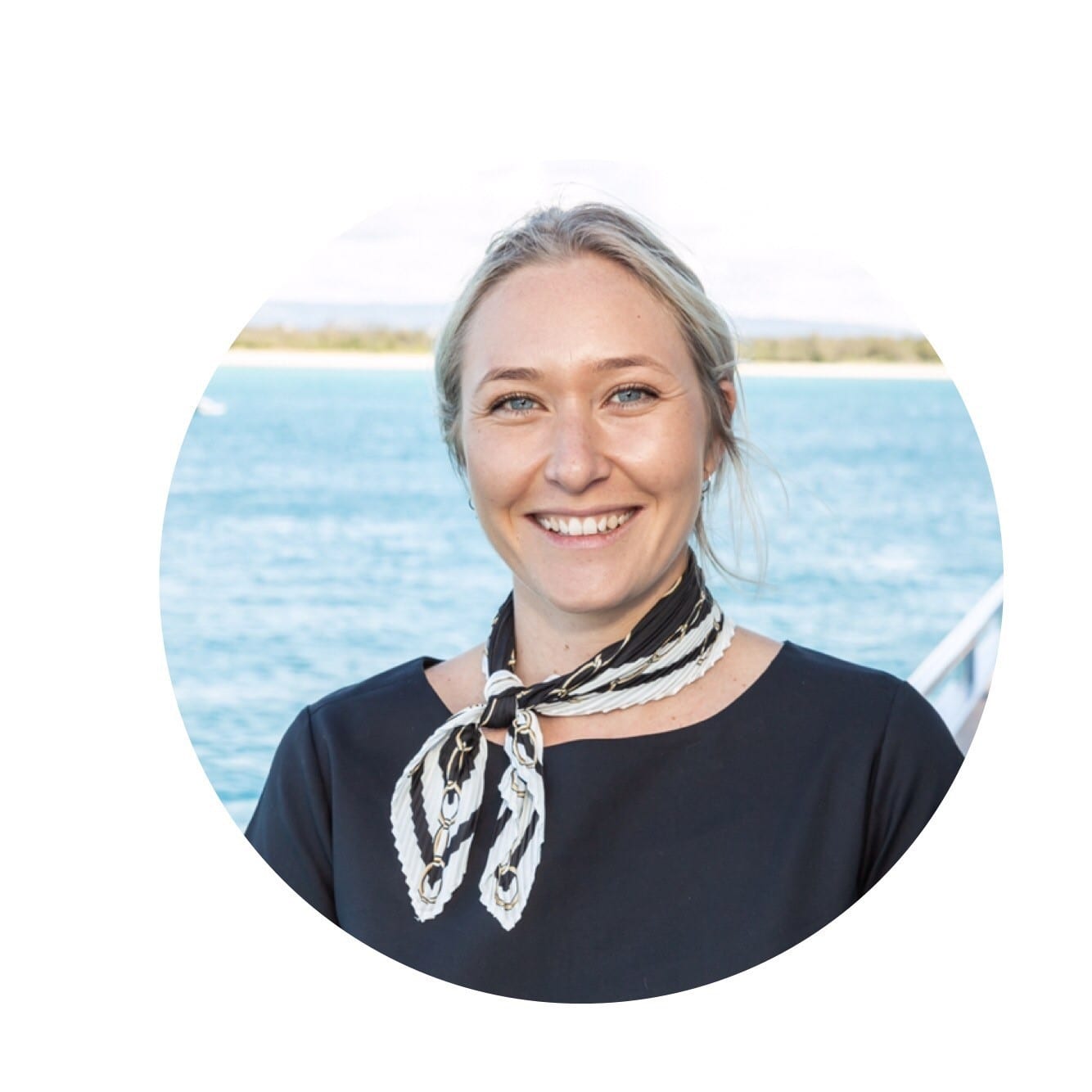 After training in Cairns with a well-known crewing agency, Tayla started on Eagle 1 on the Gold Coast before joining Phoenix One in 2012. Since then she has worked extensively across Australia and abroad in Greece, Thailand and New Caledonia. Tayla wants to complete her Master 5 and Marine Engine Driver 2 certifications before studying Oceanography, with the hope of working in research on completion!
Tayla likes spearfishing, diving and watersports and loves to get guests out on the water enjoying the onboard water activities.