Critically Endangered Sawfish Rescue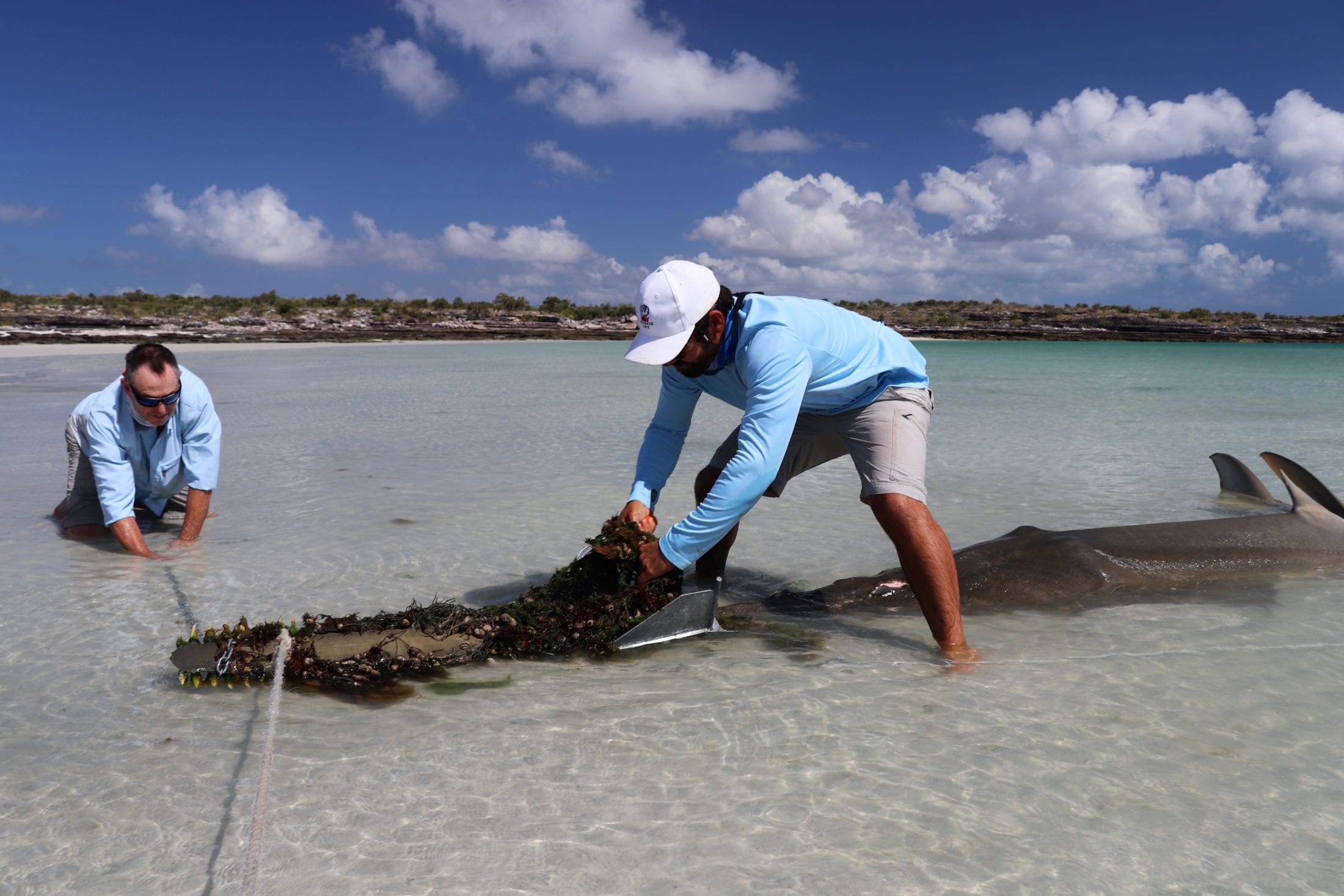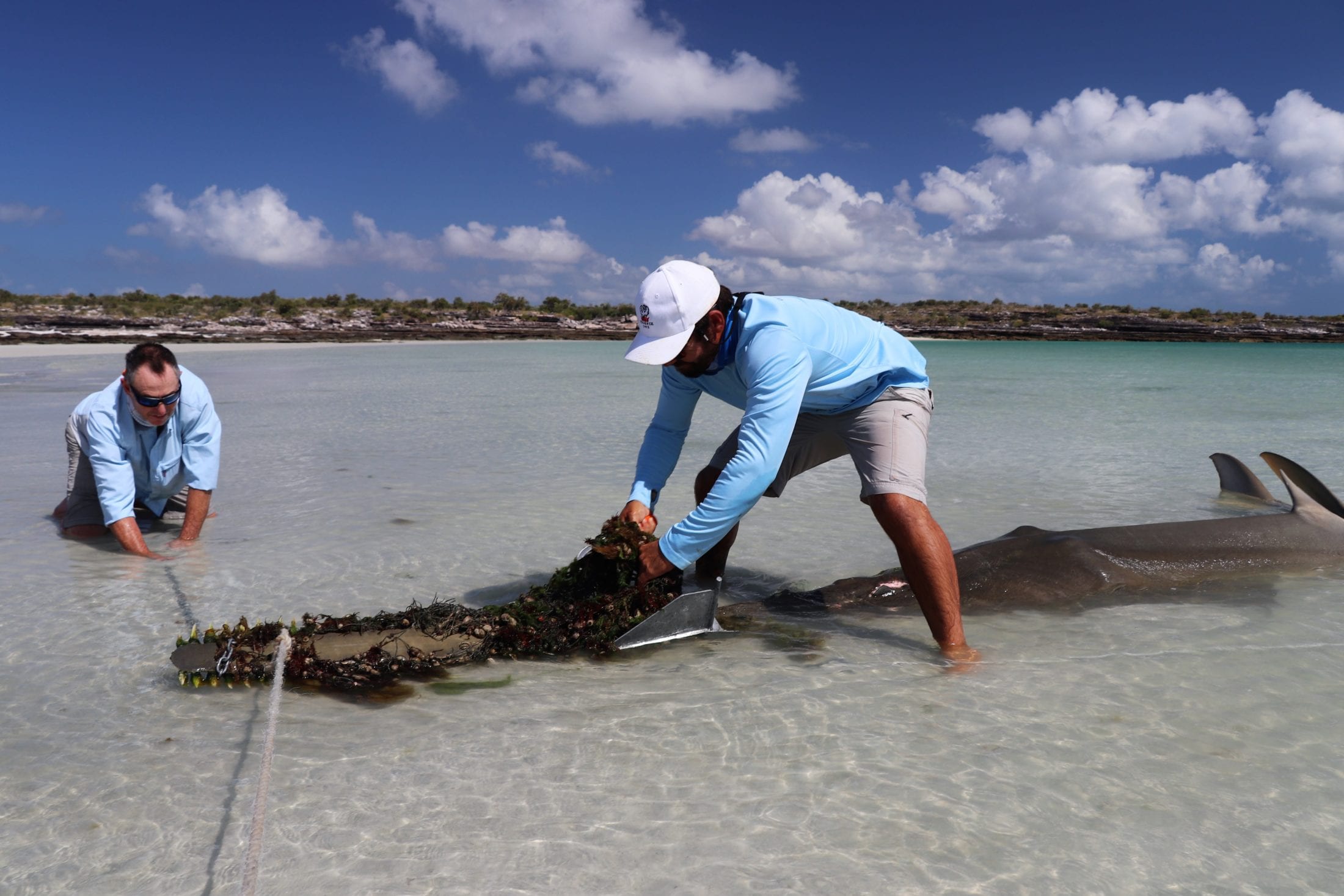 Critically Endangered Sawfish Rescue
Waterline Charters guests rescue a Green Sawfish entangled in a fishing net.
While fishing for Permit on the remote flats of the Wessel Islands in East Arnhem Land in the Northern Territory this month, Waterline Charters guests' Mike, Rob and John became part of a daring rescue to save a critically endangered species. Fittingly the rescue happened just one day after World Oceans Day on June 8th.
After spotting something thrashing in the shallows, one of the 2 dories cruised in closer to investigate. Waterline Charters fishing guide Declan Williams got on his radio to lead guide Lee Younan-Wise to advise what they had found; a Green Sawfish entangled in a fishing net and without hesitation they launched a rescue operation to free the distressed animal.
Listed as critically endangered, Green Sawfish can grow up to 7 metres long. Although found across a wide range of tropical regions their numbers have dramatically reduced due to loss of habitat, unmanaged fisheries, over hunting for their fins and bills and susceptibility to becoming entangled in nets. Northern Australia is one of the last strongholds for this species of fish.
Lee said, "I'm a big lover of animals, and I never thought I would get the opportunity see a Sawfish in the wild, especially since they are critically endangered but to not only see one but aid in its rescue, was an incredible experience."
With several ropes they managed to guide the 5+ metre Sawfish into shallower water, where they could safely stand and hold it still while Lee spent 15 minutes cutting the net free from its bill. "You could tell it had been entangled for some time from its injuries" said Lee. "There were deep cuts on its bill and you could see it was malnourished."
Having fished in the East Arnhem Land region over the last eight years, Mike Phillips recounts "we managed to catch it, then cut the net off and return this incredible fish safely back to its home, reinforcing for me that you just never know what you are going to encounter in this incredible part of the world"
After saving this enormous fish from its inevitable death, the team gave it an encouraging push and it quickly retreated to deeper waters to rest before serenely swimming away a few minutes later, no doubt in search of a satisfying meal.